---
LATEST NEWS
---
The Rockwood Sports Network is proud to present the Thomas Davis Press Conference. Coach Davis is the new Girls Basketball Coach for the Tigers. The video includes the full press conference announcement and interviews with Coach Davis, Coach Amy Breazeale, and Justin Gambrell.:

---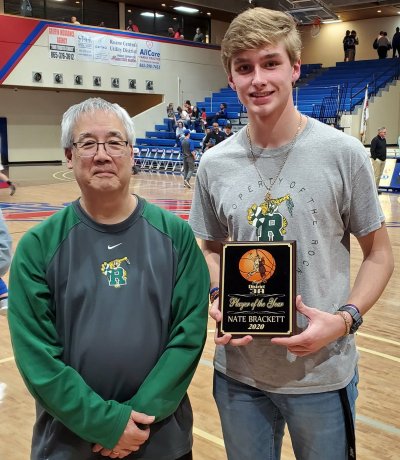 Nate Brackett honored as District 3A Player of the Year 2020.
---


RHS Basketball Hudl Game Video Highlights:
https://www.hudl.com/team/v2/67666/Boys-Varsity-Basketball
---
RHS Basketball Annual After Thanksgiving Day Practice and Scrimmage Video:

---
RHS Basketball 2019-2020 Sizzle Video
---
Basketball Media Days Video 2019-2020
The 2019-2020 Basketball Season is upon us and the Rockwood Sports Network is proud to present our annual Basketball Media Days Video. The video includes player interviews and highlights and an in depth interview with Coach K. We encourage all Tiger fans to come out and support this years basketball teams.


---
Join Coach K at twitter.com
Get the latest up dates on Rockwood Basketball at: https://twitter.com/coachk2345

---
Important Quotes:
"Average is just as close to the bottom as it is the top."
"There are only two options regarding commitment. Either you're in or you're out.There's no such thing as in between."

"In my life, I've wanted to get a group of men together who have a common thought, common goal. I don't care who they are. But if those men can come together, check their egos at the door and honestly care about each other for more than what they do on the field, i think something very special can be created." - Mike Singletary, Head Coach, San Francisco 49ers.

---